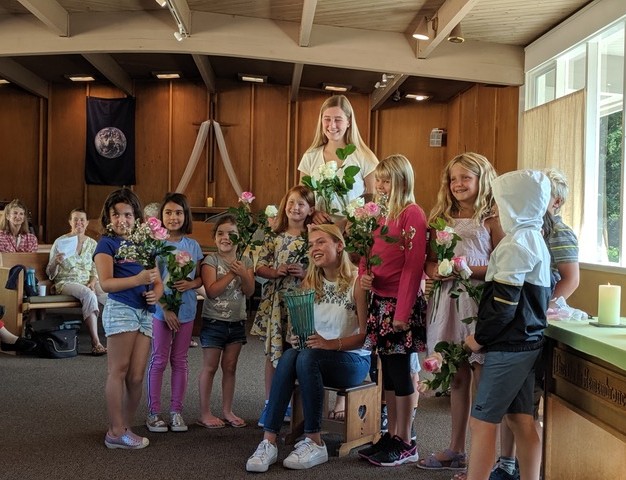 Pastor Bev's Children's Time videos remind our children of our core values – respect, kindness, sharing, and planet care – and teach them about Jesus's all inclusive love for all people, especially children.  Subscribe to our Sleepy Hollow Presbyterian Church YouTube channel, or start here, with the First Sunday in Lent: 
https://www.youtube.com/watch?v=jwzik2apLtY&feature=youtu.be
Start at 11:07.  Children at outdoor church enjoy a nature based activity on the playground with their teachers during the sermon.