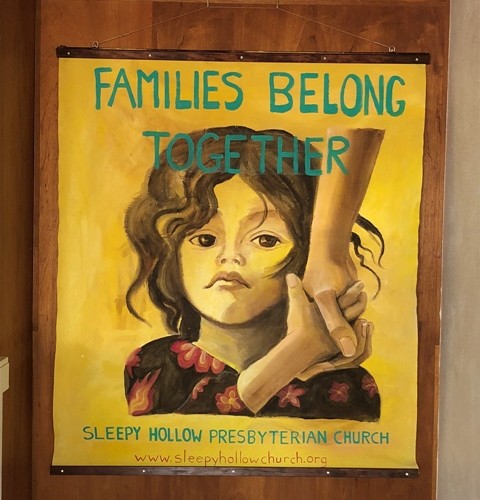 Event Details

Date & Time:
December 6 | 4:00pm
Location:
San Rafael Civic Center
Our banner was just featured in the Marin Interfaith Council newsletter! We have been invited (3 times!) to bring the banner to the Board of Supervisors Trust Act Forum on Thursday, Dec. 6 — 4:00 p.m./rally and 5:30 p.m./hearing at the Bd. of Sups.– to ask the Marin Cy. Sheriff to stop cooperating with ICE, which leads to immigrant detention, deportation, and separation of families.
HUGE THANKS to Dennis Latta for getting the banner ready to go on the road and to be displayed with TWO banner-holders, and to Richard Peltzman for the frame that has made it possible to display the banner over the narthex stairs.
Marin County's TRUTH ACT & Community Forum 
Join us on Dec. 6 at a rally outside Civic Center at 4:00 pm and a public meeting with the Board of Supervisors at 5:30 pm. If interested in joining the SHPC group attending, contact 
Bev.