Welcome from our Pastor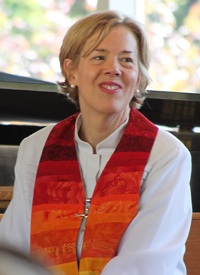 Grace and peace to you, and welcome to the Sleepy Hollow Presbyterian Church website.  I hope this site encourages you to visit our friendly, welcoming church soon.  At Sleepy Hollow church, you truly can come as you are, and be real about where you are in your spiritual journey.  We all have more questions than answers.
Whether you're seeking inspiration and spiritual uplift, outstanding music, new friends, programs for children and youth, or mission projects to work for justice and peace, this is your place. The church is adding new members and ministries, growing in energy and enthusiasm by the day, and it's a great time to take part in the life of this community.
If you're in a difficult time in your life, the support, encouragement, and prayers of a caring community can help heal and restore you. You can contact me by email or phone to set up a pastoral appointment, or to request prayers.
 I hope to see you in church soon.  I look forward to spending time together!
 Blessings,
Pastor Bev
415-453-8221