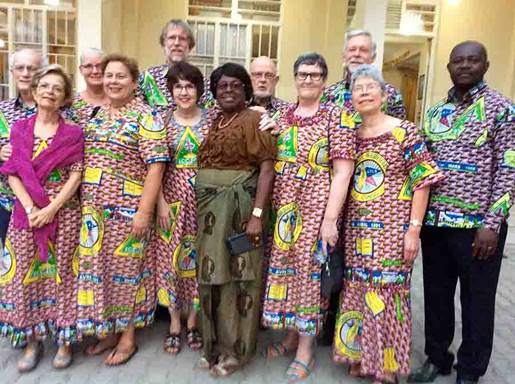 Listen to the Message & Music
What does world mission look like in the Presbyterian church today?
A great example:  SHPC is sending our Mexico Mission youth off on a bus Saturday morning to build homes in Northern Mexico.  Our MM team works in partnership with Amor Ministries, and Amor works in partnership with local pastors.  We work side by side in relationships of respect and shared humanity with our brothers and sisters in Mexico.
This Sunday, June 12, 2016, at 9:30 a.m., we turn our focus to the other side of the world!  Please join Pastor Bev in welcoming special guest Doug Tilton, who serves as our Presbyterian Regional Liaison and Mission Co-Worker for Southern Africa.  Doug will fill us in on what the Presbyterian church's role has been in ending apartheid, combatting AIDS, and working in partnership on today's problems.  He is a delightful person and speaker, so please stay for Let's Talk and bring your questions about Africa and world mission today!