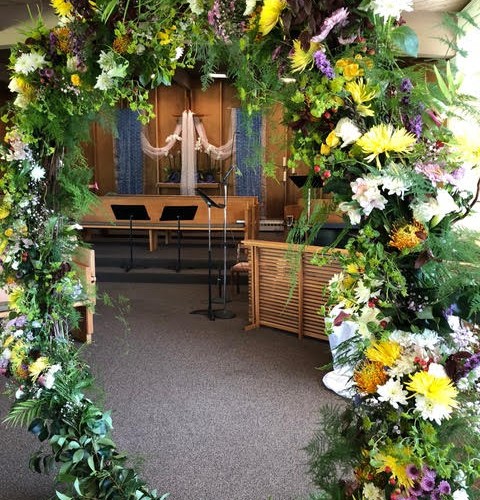 Palm Sunday marks the start of the holiest week of the Christian year.  Let's come together by Zoom on Sunday, March 28 at 9:30 a.m. for this holy day.
Holy Thursday is April 1, and we are gathering from 6-7 p.m. by zoom for soup and supper. We'll remember Jesus' Last Supper, celebrate Holy Communion, and be uplifted by the music of Stephen Iverson.
Good Friday service is hosted by the Bible Study, April 2 at noon, by Zoom, with the traditional scripture readings and music led by Alex Walker.
CELEBRATION OF EASTER IS IN PERSON OUTDOORS AT THE CHURCH, Sunday, April 4 at 9:30 a.m.  Bring your camp chairs if you can, and umbrellas if needed.  Alleluia!  Rejoice! We plan to live stream this service for those at home and joining from afar.