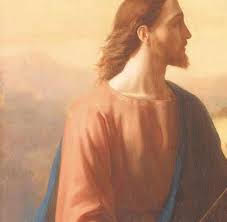 Listen to the Message & Music
What a week for Jesus and for those who loved him!  They entered Jerusalem, the Holy City, rejoicing.  Then Jesus entered Herod's Temple to upend the established thinking about God.  Today, MaundyThursday, we remember Jesus' Last Supper with his disciples, when he told them that one of them would betray him.  Tomorrow is Good Friday, when we remember Jesus on the cross.  All are welcome for a special Bible Study at noon. Bring your questions about the Passion of Christ. Our Good Friday service of chant, scripture, and reflection is at 6 p.m.  Bring your sorrows, and the sorrows of the world, to lay them at the foot of the cross.
     And on the third day, he rose again from the dead.  He lives!  Sunday, March 27, 2016, at 9:30 a.m., we celebrate Easter.  Our texts will be from Luke 24.  The Singers and the Flower Guild will uplift us!  Everyone is welcome!